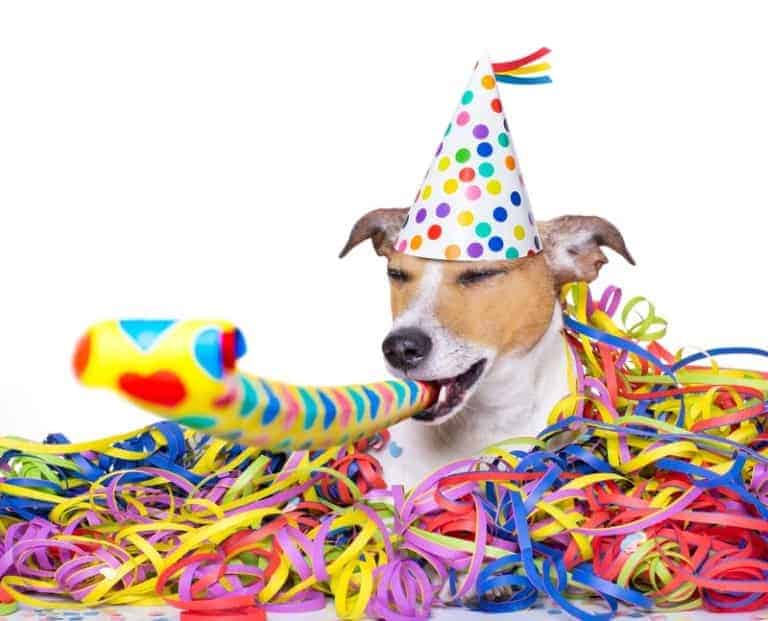 Happy New Year! What better companion is there to ring in the New Year with than your furry friend? Dogs are indeed man's best friend, and every dog owner knows his or her furry friend always would love to be by his or her side no matter the occasion. If you're planning on bringing your pup to a New Year's Eve party, here are some key tips to ensure their safety and make it a fun night for humans and dogs alike.
Find a Pet-Friendly Party
.
Accommodations are required for people and animals as well. Dogs will need food, drinks and bathroom breaks, the same as their human companions. Outdoor parties with friendly pups are much more comfortable for everyone than a celebration on a yacht or in a high-rise apartment. Always check with the host if your dog can come along, and make sure Fido gets along with other canines who may be partying as well.
Fireworks
.
Apart from the regular common safety tips for fireworks, there are a few more things to know. New Year's parties can be a blast for all, but they can include pyrotechnics that can scare many dogs. If your pup is afraid of loud noises, perhaps it is necessary to leave them at home. If this isn't an option, consider keeping them on a leash or send them to snooze in an indoor room during the firework display. Sadly, dogs can run away when they're scared, and you don't want to have to search for them after the clock hits midnight.
Dressing the Part
Make your puppy party-ready with a darling costume for the occasion. When you're cleared to join with your furry friend, the next step is dressing for the celebration. Because dogs are prone to lick and chew, we don't recommend a glittery and sparkly costume to match your own. Instead, find an outfit or accessory such as a charming headband or a bright sweater to keep your furry friend warm during the winter. Comfortable features like velcro closures and finding the perfect size for their body will make sure your pet not only looks adorable but also stays comfortable during the night. Even a smart bowtie over their collar creates a distinguished look!
This special occasion is meant to be celebrated with your loved ones, and dogs shouldn't miss out on the party! Take safety and comfort into mind this New Year's Eve and enjoy the fun with your pup.
Here is another article you might enjoy: 3 Reasons Why You Should Celebrate Your Dog's Birthday
Getting a new dog is fun and exciting! For a first-time dog owner, finding all your supplies and training your new pup can be a daunting – not to mention expensive – prospect. Fortunately, technology offers a variety of high-tech tools to help you be the best pet parent and stretch your dollars at the
On New Year's Eve, you and your pup popped some champagne and listed all the ways you were going to change. But if you're struggling to keep up with all your grand resolutions, then Ditch New Year's Resolution Day (otherwise known as January 17) is the perfect time to take a step back and relax.