Dogs love Christmas just as much as people do. They get so excited when they see all the decorations, and love to play with all the new toys that Santa leaves for them. They also enjoy all the delicious food that's being cooked up in the kitchen, and can't wait to curl up by the fire and take a long nap. Dogs definitely add extra magic to Christmas!
1. Get a Christmas-themed costume or dog collar and leash to dress your pet up for the holiday
If you want to dress your dog up for Christmas, you can get a Christmas-themed costume or collar and leash. This will make your pet look festive and adorable! You can find these items at most pet stores, or online like Pet Costume Center. There are so many options to choose from – pick one that really stands out and your pup will be the talk of the town. Plus, it's a great way to show your pet how much you care.
2. Have a Christmas-themed photoshoot
What better way to capture the joy of the holidays than with a Christmas-themed photo shoot? Get your pup decked out in festive attire, then take some fun pictures. You can even include other family members and friends for an extra special touch. Once you're done, you'll have plenty of photos that you can look back on for years to come.
3. Bake Christmas-themed treats for your pup
Your dog will love a special treat during the holidays! Whip up some homemade dog-friendly cookies that are shaped like Christmas trees or stars, and decorate them with festive sprinkles. You can even find pre-made mixes that you can use to bake up something special. Just make sure that whatever treats you give your pup are safe for them to eat – some ingredients like chocolate and raisins can be dangerous for dogs.
4. Take a walk around the neighborhood and look at Christmas decorations
Take your pup on a walk around the neighborhood and admire all the festive lights and decorations. This will be especially fun for younger dogs since they'll get to explore something new. As you take in all the sights and sounds of the season, don't forget to stop for some photos – you can even bring a little stuffed reindeer with you and your pup can take selfies!
5. Have a Christmas movie night
Your pup will appreciate the chance to cuddle up on the couch and watch their favorite Christmas movie just as much as you do. Pop some popcorn, pull out a cozy blanket, and settle in to watch a classic or a new favorite. You can even bake some special Christmas treats for your pup so they can join in on the fun!
These are just a few of the ways you can make sure that your pet has an extra-special Christmas. With all these festive activities, you're sure to have a holiday to remember!
Dogs love Christmas just as much as people do. They get so excited when they see all the decorations, and love to play with all the new toys that Santa leaves for them. They also enjoy all the delicious food that's being cooked up in the kitchen, and can't wait to curl up by the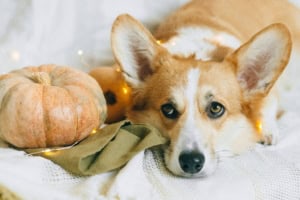 Thanksgiving is a time to come together with family and friends to give thanks for all the good things in our lives. But what about our furry friends? They're a big part of our lives, too! This year, why not celebrate Thanksgiving with your dog? Here are some tips on how to make your dog